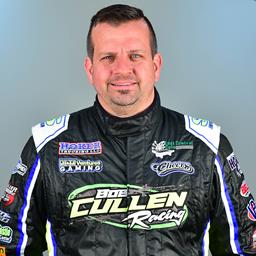 ---
Shirley Sixth During World Of Outlaw Late Model Double
(Image Credit: Jeff Hall)
SPRING VALLEY, Minn. (September 2, 2023) Finishing a weekend high sixth with the World of Outlaws CASE Construction Equipment Late Model Series, Brian Shirley made his presence known at Mississippi Thunder Speedway and Deer Creek Speedway this past Labor Day Weekend.
Rolling to the green from the pole at Mississippi Thunder Speedway on Friday night, the No. 3s led the opening 16 laps but would end up slipping to a sixth-place finish. Rolling into Deer Creek Speedway on Saturday, Shirley worked into fifth on Lap 12 but ended up falling back to 12th.
The 53rd annual World 100 is next for Shirley at Eldora Speedway.
For more information and to keep up with news and updates on Brian Shirley, log onto https://www.brianshirley.com.
---
Submitted By: Bryan Hulbert
Back to News